Mercedes-Benz is a world-famous and universally-coveted automotive brand, renown for their high-end luxury, their futuristic innovation, and a level of class and lavishness that has proven to be unmatchable. New advances are always being invented, boundaries are always being pushed, and just about everything the public has ever seen with the Mercedes-Benz logo on it has been nothing short of incredible. That three-point star that sits atop each model has become a beacon of status and success, and proudly represents the brand's famed slogan, "The Best or Nothing."
Since their official inception in 1926, Mercedes-Benz has made some of the most impressive automotive machines in human history. This makes it relatively impossible to narrow their expansive portfolio down to a mere 14, but we've at least managed to choose 14 of our many, many favorites (in no particular order of extravagance, and not counting concept models or aftermarket suppliers or customizations).
1. It wouldn't be right to create this list without featuring the original Benz. The 1886 Benz Patent-Motorwagen (created by Mr. Karl Benz himself), is not only the first piece of machinery under the famous brand name, but is widely regarded and respected as the first gasoline-powered automobile ever in history. This vehicle was financed and first made famous by Karl Benz's wife, Bertha.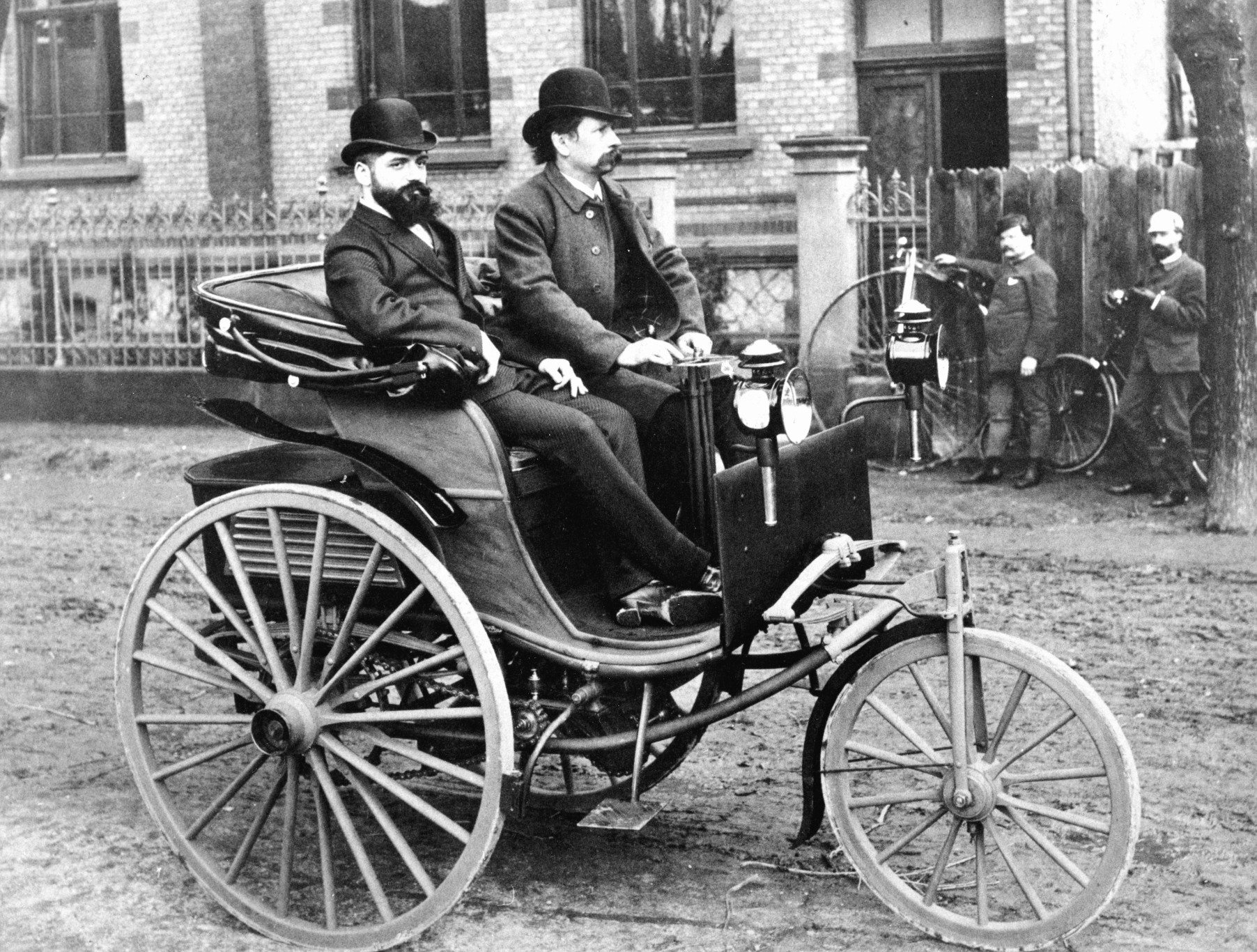 2. The Mercedes-Benz 600 Pullman. The 600 Pullman began to replace the Mercedes-Benz W189 back in 1964, but both models are famous for being the transportation mode of choice for the world's most rich and famous. Not only did the 600 Pullman limousine feature the most powerful engine at the time, its massive size, built-in liquor cabinet with Czech crystal, and ultra-plush and luxurious interior became major bragging points and status symbols. The very long list of features for luxury, safety, and privacy (let's not forget: steel reinforcements!) made sure the entire world knew you were important. Heads of state, the world's biggest celebrities, and even royalty made the Mercedes-Benz 600 Pullman an instant sensation.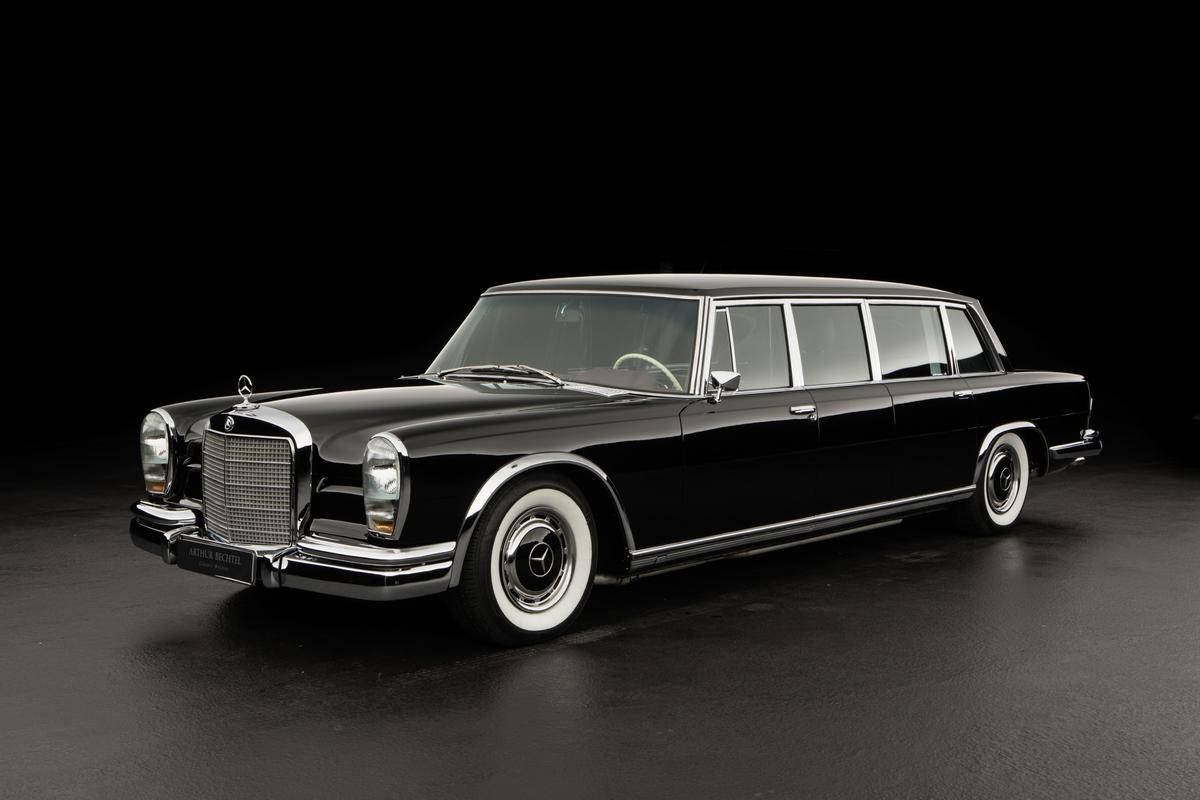 3. The Mercedes-Maybach S 650. Anything with the Mercedes-Benz name on it is bound to be the most luxurious vehicle most drivers would ever find themselves sitting in, but the Mercedes-Maybach sub brand takes things a step further into ultra-luxury. There are many of these extra-lux models that deserve a spot on this list, but as we can't name them all here, we'll start with the Mercedes-Maybach S 650. Extraordinarily powerful, this model has more safety and luxury features than you could ever hope for. Gorgeous leather and wood throughout the vehicle, Swarovski crystal-embedded lights, spa-like features, folding tables, refrigerator box, and handcrafted silver champagne flutes are just some of the many ways this S class feels less like driving, and more like flying on a luxury private jet.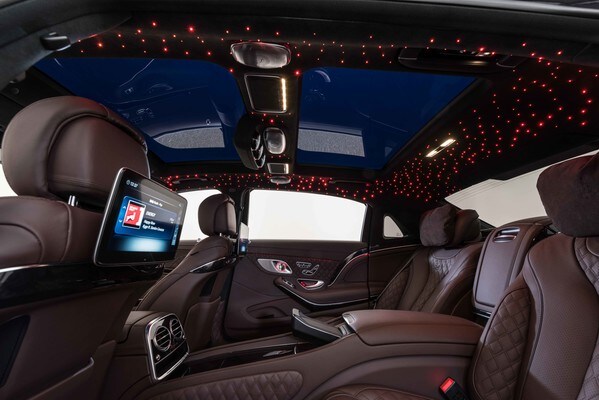 4. The Mercedes-Benz Arrow 460 Grandturismo. After years of developing concept models, Mercedes-Benz joined forces with yacht building company, Silver Arrows Marine to create one of the most luxurious yachts ever seen. Making this particular luxury yacht extra special, Mercedes-Benz only created ten models, each being sold in a different country at the end of 2017. Small for a yacht (but still an impressive 46 feet long), the Arrow 460 Grandturismo comfortably seats 10 lucky passengers, is packed from top to bottom with drool-worthy luxury features, and has a beginning price of $1.7 million before add-ons.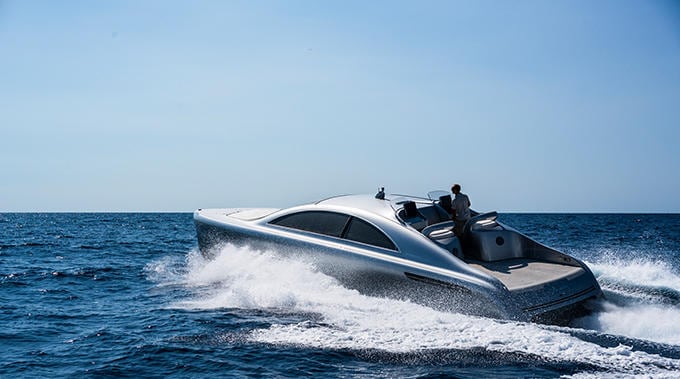 5. The Mercedes-Benz G-Class. The G-Class has been made universally recognized and coveted thanks to celebrities across the globe. Timeless, imposing, and beautiful, the G-Class is the epitome of luxury and adventure. As the Beetle is to Volkswagen, the G-Class has become an iconic model for the Mercedes-Benz brand. If you've ever been lucky enough to sit inside one, you understand why.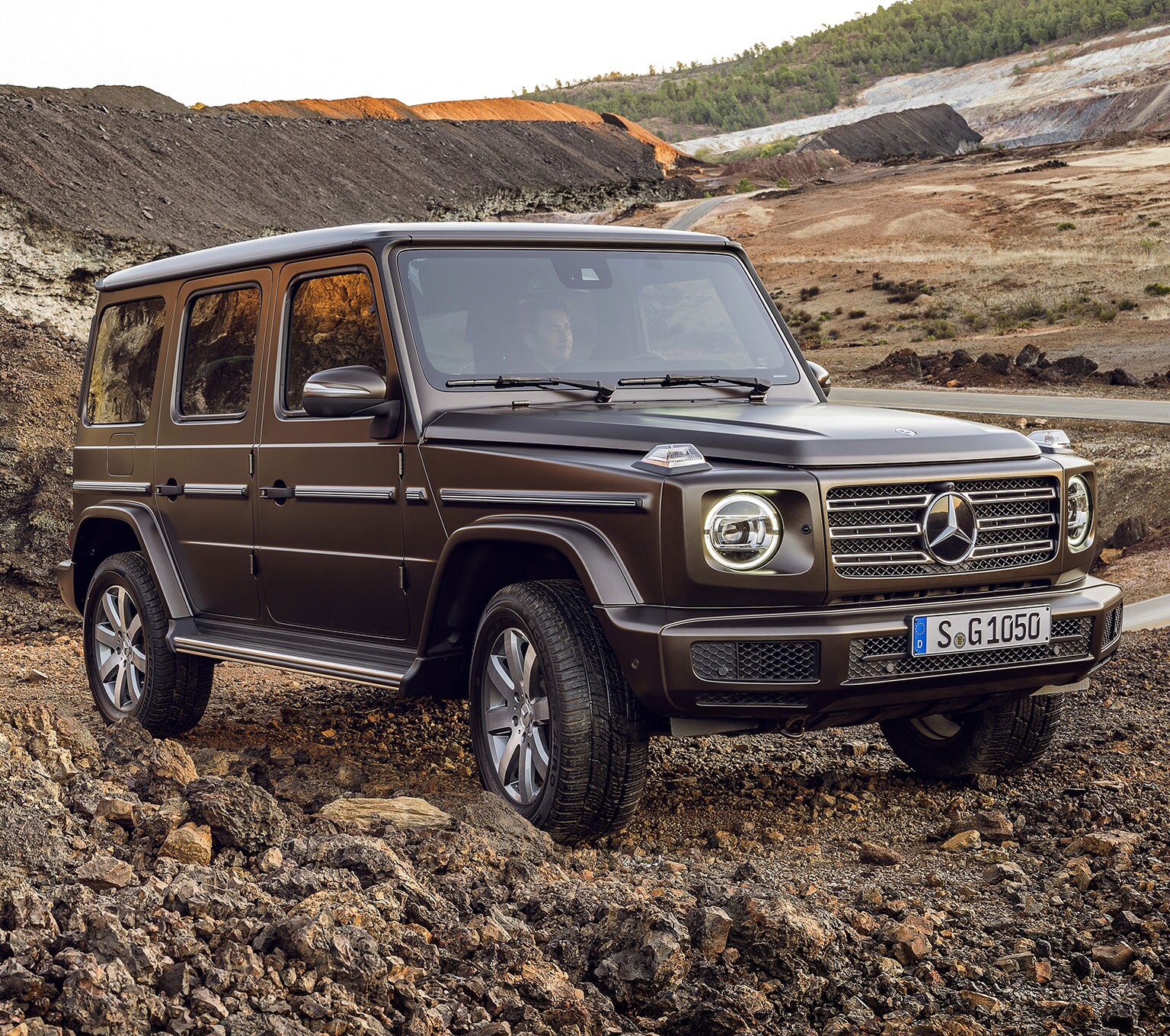 6. The Mercedes-Benz 500K, 540K, and 540K Spezial Roadster. Some of the world's original supercars, these highly-prized Mercedes-Benz models are widely regarded to be among the ranks of the most gorgeous vehicles ever manufactured. First built in 1934, the 500K and its closely-behind relatives were truly the most powerful, the fastest, and most desired cars of the 1930s and 40s. Only 150 models of the 500K were produced, making this model particularly sought after even today. In fact, it sits among the most expensive cars in the Mercedes-Benz lineup. Trunk space was sacrificed to make even more room for passengers, and to allow the third seat to fold into the rear of the vehicle. For reference, a silver 1936 540K Spezial Roadster was recently listed for sale in Massachusetts for a staggering $675,000.00.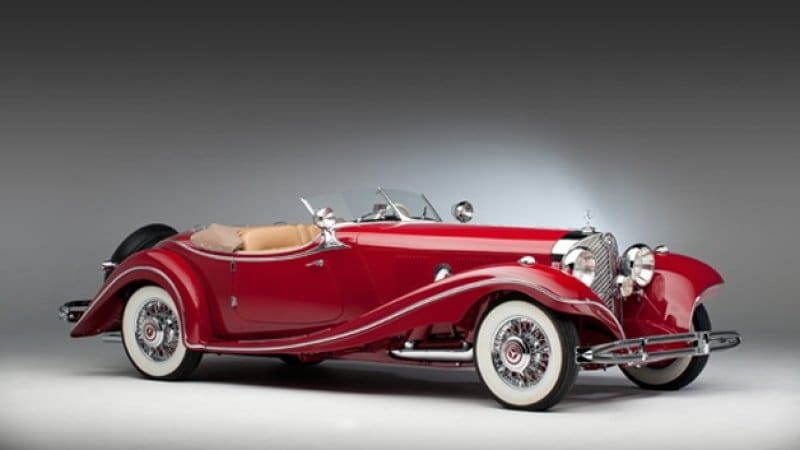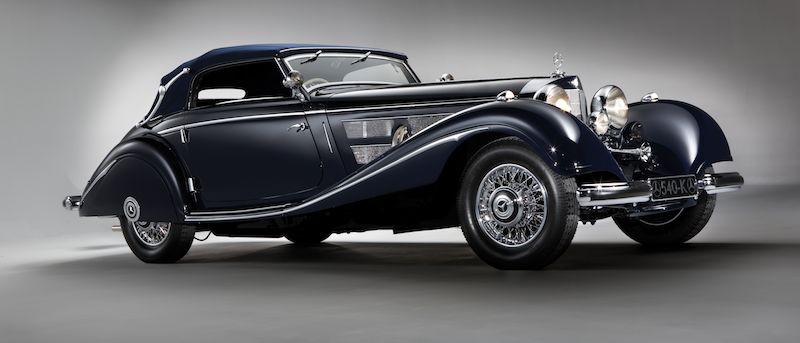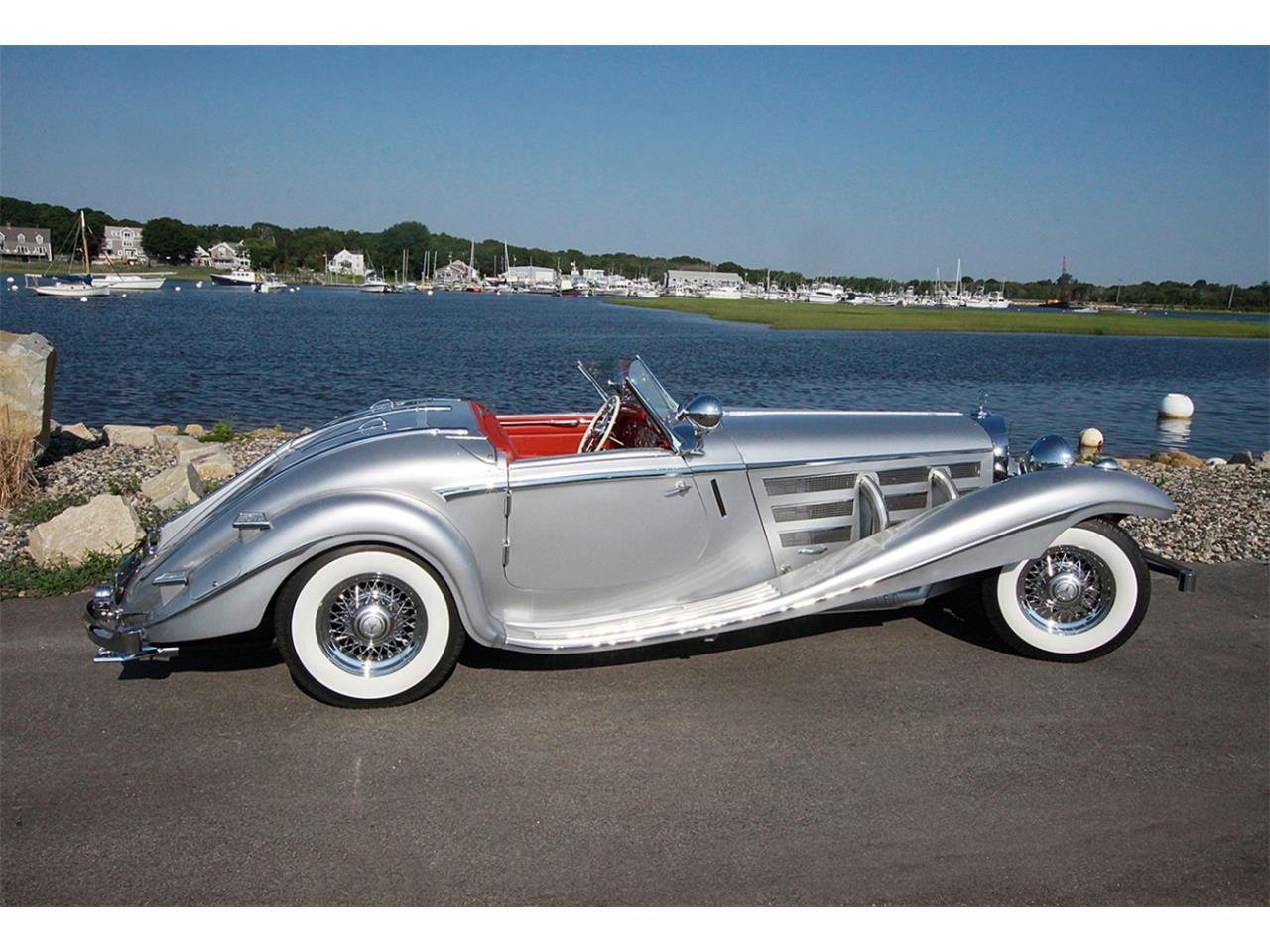 7. The Mercedes-Benz CLK GTR. This model was first introduced to the world as a race car in 1997, and it did so well against competitors that it quickly gained fame across the globe. After two years of Mercedes-Benz fans watching the CLK GTR take home trophies and begging for the model to be adapted to a road car, Mercedes-Benz finally obliged. Only a limited number of vehicles were adapted and sold, for a sticker price of $1.55 million.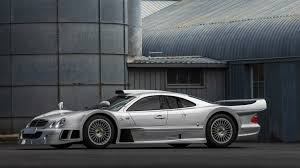 8. The Mercedes-Benz E-Class. There are multiple models within the Mercedes-Benz E-Class lineup, and all of them have some of the most comfortable seating in the entire automotive industry. Elegant and full of luxury features from top to bottom and front to back, the E-Class has been pampering drivers and passengers since its inception. High tech, a pillow-soft ride, and beautiful design have helped make this one of the most sought after classes of Mercedes-Benz, and the ultimate road-trip vehicle.
Right now at our dealership, we have a polar white 2020 Mercedes-Benz E-Class E 450 4MATIC Convertible with a gorgeous macchiato beige and espresso brown interior, full of included features, for $81,555.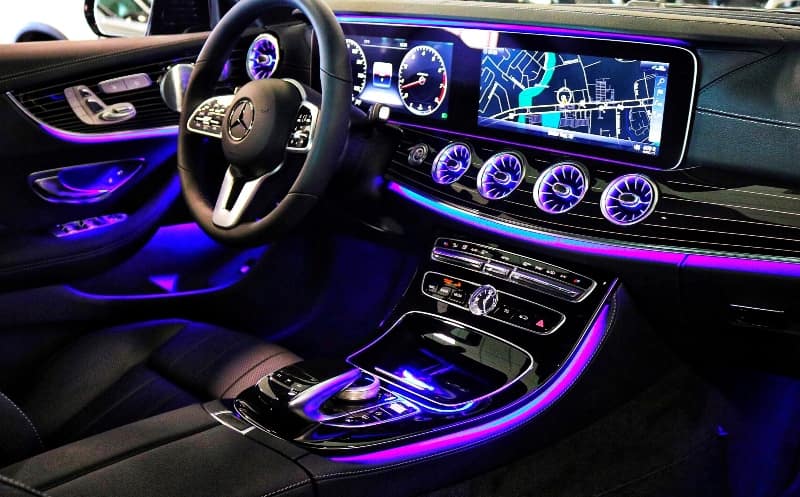 9. The Mercedes-Benz GLE. The GLE 350 and the GLE 450 are both dream-worthy vehicles, and both can make you wish you actually spent MORE time behind the wheel. Long commutes become something to look forward to, so it's no wonder the GLE has become a Mercedes-Benz-Fan favorite. Every inch of the GLE models has been thoughtfully crafted to feel extra luxurious, making it one of their (very many) most extravagant models and thus, earning a spot on this list. Ambient lighting, the now-famous MBUX infotainment system, massages, fragranced lonizer-purified air, and many more available features make you feel like you've truly entered the future of luxury travel. In fact, we have an entire blog dedicated to the 2020 Mercedes-Benz GLE 450, be sure to check that out here:
https://www.mercedespeoria.com/2020-mercedes-benz-gle-450-review.htm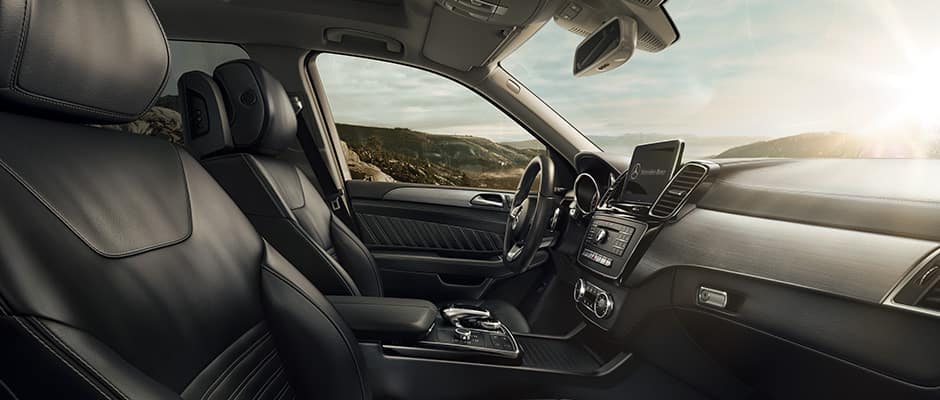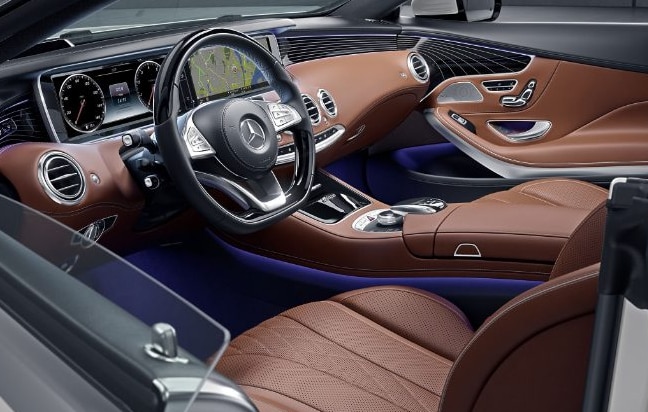 10. The Mercedes-Benz GLS 450. The GLS 450 is the ultimate luxury family vehicle. Seating 7 adults comfortably, this model is powerful but quiet, sturdy but poised, and ultra-lux without feeling crowded with buttons and levers. There are more available safety features than you could count, and all the genuine wood inserts throughout the cabin make for a beautiful view. It is consistently rated in the top three large luxury vehicles in the world, and test driving it very well may ruin all other vehicle options for you, so do use caution.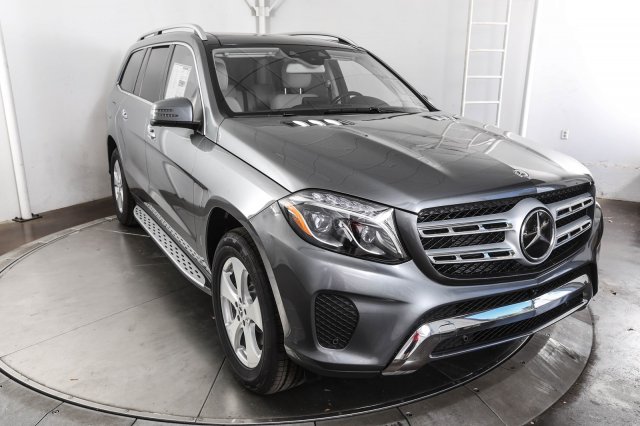 NEXT UP: The 2019 Mercedes-Benz A Class: Luxury Driving without the Luxury Price Tag
Thank you for reading, and be sure to follow us on Facebook, Instagram and YouTube to stay updated on photos, videos, blogs and all things Mercedes-Benz.
Facebook: https://www.facebook.com/MercedesBenzofPeoria/
Instagram: https://www.instagram.com/mercedesbenzofpeoria/
YouTube: https://www.youtube.com/user/MercedesBenzofPeoria/videos
View our entire new and pre-owned inventory at www.mercedespeoria.com
Inside Autohaus of Peoria
2322 Van Winkle Way
Peoria, Illinois 61615
309-243-7000